Expertise
Your data
deserves the best.
Our team of data center experts apply all their knowledge to your infrastructure. They are competent, dedicated, and effective. Intervening according to best practices, they are mindful of the security and integrity of your business data.
Our data center services
Kinessor has the necessary experience to assist you or to take charge of your data center projects.
Needs identification, analysis, case studies, and feasibility studies
Cost/benefit analysis (tier 1-2-3 evaluation) and return on investment
02
Administration and management
Master plan development
Life cycle management
Project management for migrating or deploying solutions
Documentation
Solution design
Data center architecture evaluation
Data center multi-site planning
Creation of an alternate site
Planning the infrastructure (equipment, robustness, virtualization, consolidation)
Creation of a contingency plan
Data center infrastructure auditing
Total cost of ownership studies for various scenarios
Drafting of a network architecture
04
Implantation and deployment
Upgrades / Updates
Deployment
Implantation
Data center migration
Development and implementation of management and monitoring tools
Securing infrastructures
Upskilling your team
Transfer of knowledge
Complete technical documentation
06
Proposals and calls for tenders
Strategic planning (master plan)
Purchase planning
Writing technical specifications for calls for tender
Total cost of ownership study for possible scenarios
Managed services
A progressive maintenance and monitoring offer for your infrastructures enhances each of our expertise centers. You can count on our proactivity, availability, and speed.
Learn More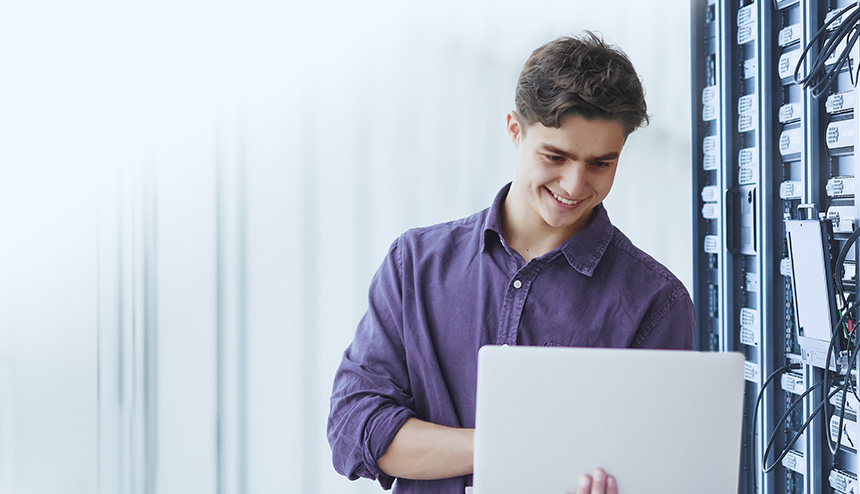 Our services, your projects.
Your business data is precious. Kinessor offers dedicated and certified personnel with a mastery of the market's best practices. Here is an overview of the types of interventions:
Consolidating and moving data centers
Interconnection between data centers
Infrastructure consolidation and hyper convergence
Turnkey support for your migration to a data center
Writing your architecture's documentation or updating it
Analysis and recommendation of different manufacturer solutions depending on your infrastructure and needs
Creation of integrated infrastructures
Writing, execution, and monitoring of a contingency plan