Expertise
Complicated networks?
We're on it!
Our team of experts is fuelled by challenging projects. Complicated networks? We'd be happy to take care of them. We can quickly and effectively analyze, integrate, support, and maintain your networks, no matter their complexity or the technology they use.
Our network services
Our team of certified professionals have the skills to assist you.
Needs assessment
Case study
Feasibility study
02
Administration and management
Master plan development
Life cycle management
Project management for migrating or deploying equipment
Managed services
Network infrastructure auditing
Total cost of ownership studies for various scenarios
Drafting of a network architecture based on the needs assessment
04
Implantation and deployment
Upgrades / Updates
Migration
Deployment
Development and implementation of management and m
nitoring tools
Network security
Transfer of knowledge after the implementation of a new network
Upskilling
Training for your technical personnel
Whiteboard training for your network projects
06
Proposals and calls for tenders
Neutrality toward suggested technologies:
Equipment needs assessment
Drafting of a model architecture
Writing technical and administrative specifications for calls for tender
Analysis of integrator and manufacturer responses
Participation on the selection board
Compliance letter
Project management and acceptance of work (related to the calls for tenders)
Managed services
A progressive maintenance and monitoring offer for your infrastructures enhances each of our expertise centers. You can count on our proactivity, availability, and speed.
Learn More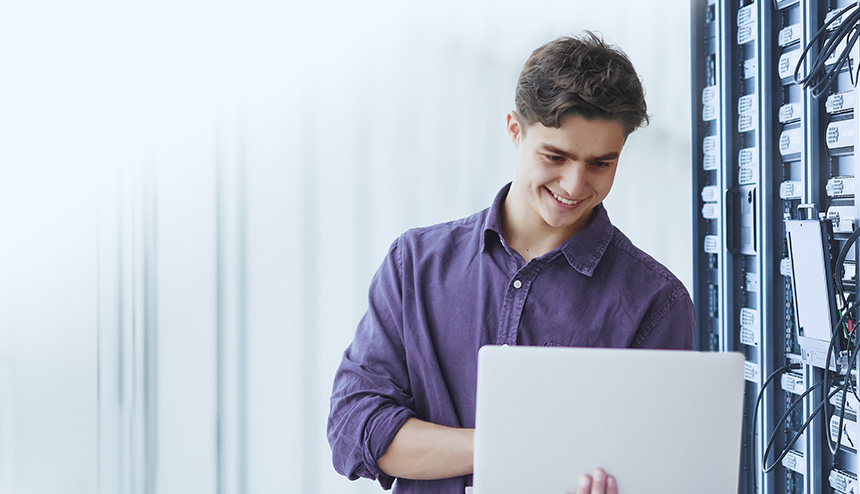 Our services, your projects.
Our network expertise center can help you with your technological challenges. Here are a few frequent examples:
Updates to a network's core (Switch Core)
Implementation of a complex extended network
Deployment of a multi-site network
Upgrade and maintenance project for a network architecture
Cloud implementation of an easy remote access solution
Secured multi-site redundancies
Load balancing for many internet links
Connectivity solutions for multi-site redundancies
Telecom and service level management analysis
Network infrastructure and telephony analysis
Realization of the target architecture
Management of projects under deployment
Implementation of operational support procedures
Environment migration or updates
Integration and configuration of complex solutions