Cultivating skills and effectiveness:
Kinessor's expertise centers
Our expertise centers are true catalysts for skills. Each member was carefully selected using precise criteria for competence and will collaborate on various technical issues, solo or with a team.
Thanks to this culture of specialization and to an environment conducive to mentoring and mutual help, we maintain the level of know-how that you need.
Our teams are available to help you with turnkey projects or through our consulting services, offering resources for short-term or long-term projects. We also offer banks of hours and part-time services. Contact us to learn more about our services.
Our telecoms
expertise
centers

Managed services
A progressive maintenance and monitoring offer for your infrastructures enhances each of our expertise centers. You can count on our proactivity, availability, and speed.
Learn More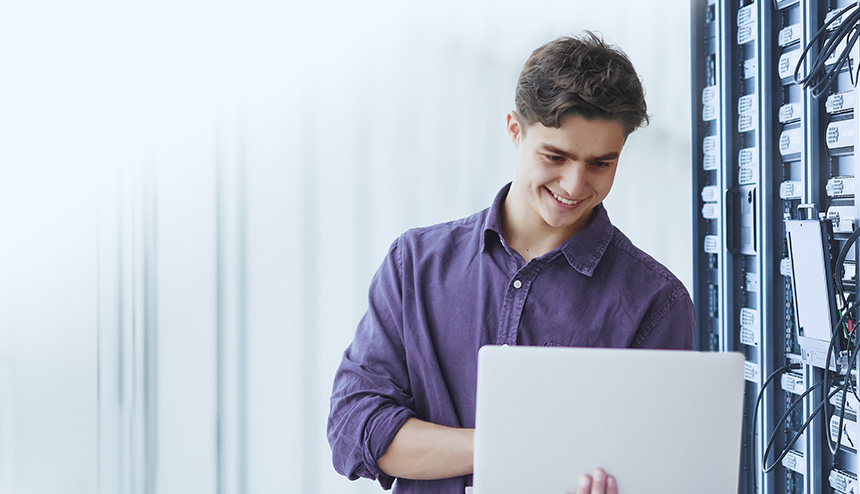 Neutral, agile.
At Kinessor, we stay technology-neutral, which makes us even more agile for your projects. The consultants we suggest for our interventions are pre-qualified by our centers in terms of technical expertise, abilities, and people skills. No matter the technologies you use, Kinessor has solutions for your business challenges.
Examples of technologies:
Next Generation Firewall (security)
Software-defined Networking Architecture (SDN) (network)
High performance switches for data centers (data centers)
Converged and hyper-converged systems (data centers)
Load balancers (network)
Collaboration and videoconferencing tools (unified communications)
Geolocation (wireless)
WAN optimizer (network)
Quality of service (QoS) (network)
Instant messaging (unified communications)
Telecommuting tools (unified communications)