Expertise
Better
things to do
than worry.
Our advisors are here to suggest or implement adaptive solutions for information security. They are conscientious, reliable, and competent. All you need for peace of mind.
Our security services
High quality interventions to ensure the security of your information. Full time, part time, bank of hours, project mode, and emergencies.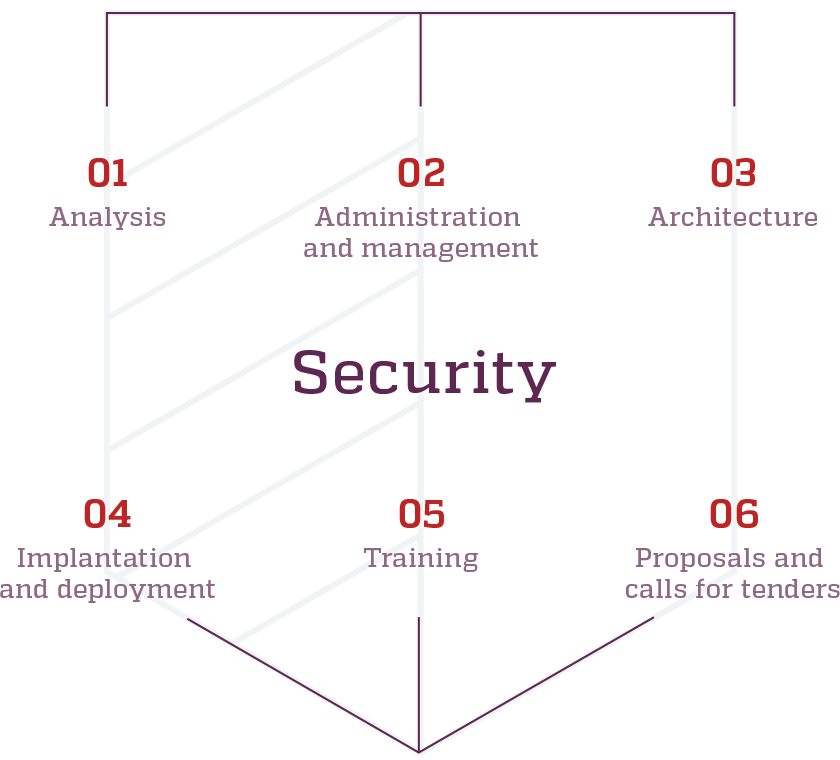 Needs assessment
Risk assessment
Case study
Security and conformity audits, intrusion tests
Total cost of ownership studies for possible scenarios
02
Administration and management
Master plan development
Project management for migrating or deploying equipment
Equipment life cycle management
Permanent and pro-active technological watch
Security infrastructure auditing
Drafting of a security architecture based on the needs assessment
04
Implantation and deployment
Security equipment upgrades / Updates
Migration
Deployment
Development and implementation of management and monitoring tools
Web filtering
Email security
Antivirus
Protection from malware
IPS and IDS (Intrusion prevention and detection systems)
DLP (data loss prevention), 802.1X
Load balancer solutions
Implementation of security tools
Transfer of knowledge after the implementation of new security tools
Upskilling
Training for your technical personnelWhiteboard training for your security architecture projects
06
Proposals and calls for tenders
Neutrality toward suggested technologies:
Equipment needs assessment
Drafting of a model architecture
Writing technical specifications for calls for tender
Analysis of integrator and manufacturer responses
Participation on the selection board
Compliance letters
Project management and acceptance of work (related to the calls for tenders)
Managed services
A progressive maintenance and monitoring offer for your infrastructures enhances each of our expertise centers. You can count on our proactivity, availability, and speed.
Learn More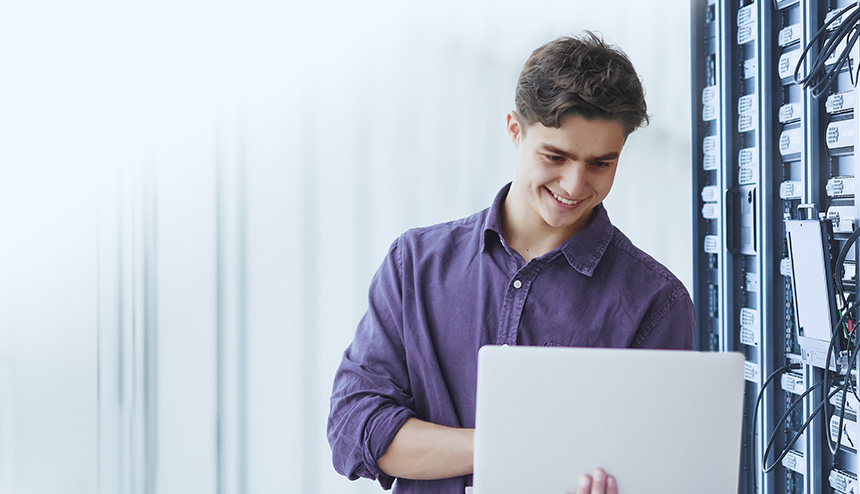 Our services, your projects.
Our security team can help you through all your needs and challenges in terms of security for your technological infrastructures. Here are a few common examples:
Migration to new generation firewalls
Updating your environment
Integration and configuration of complex solutions
Security and conformity audits
Implementation of security tools
Intrusion detection
Adapted special projects
Emergency calls: our teams are rushed to your office and leave when the problem is resolved and the environment is secure.